Webinar: Introducing a Faster Path To Better Performing Modern Web & Mobile Apps
Event Description
Infragistics Ultimate UI 17.1 combines best of breed UI controls and productivity tools delivering a complete toolkit for building modern apps.

More about this event
Register for the webinar!

About the presenter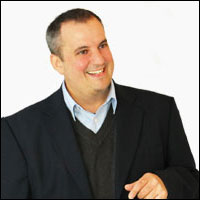 Jason Beres
Jason Beres spearheads customer-driven, innovative features and functionality throughout all of Infragistics' products. In addition to being a published author, Jason is a Microsoft .NET MVP, INETA Speakers Bureau member, and chairman of INETA's Academic Committee.