Build, Create, and Win Big!
Unleash your creativity and compete for a chance to win one of our top prizes by participating in our App Builder Contest.
Let's create simplicity and beauty in the world – one app at a time.
Enter Contest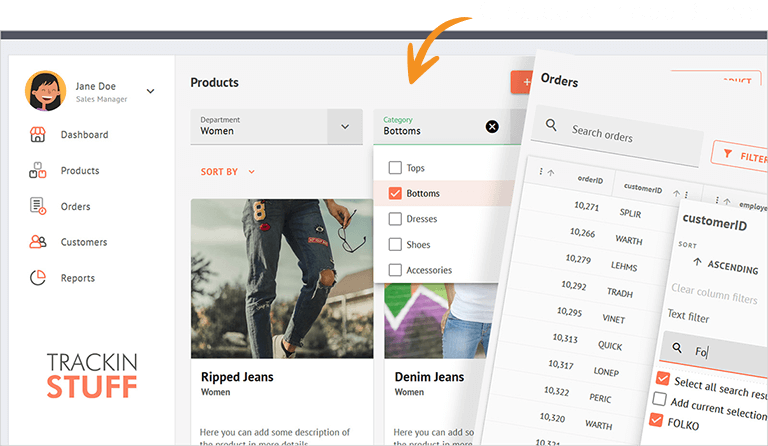 Dates to Keep in Mind
Registration
Judging Dates
Contest Overview Video
Watch our quick contest overview video as we walk you through a product tour of App Builder and help you build an award-winning application. This video will show you how to incorporate all the contest requirements, adhere to the judging criteria, and submit your entry once completed.
Contest Requirements
Using App Builder, create your own original app that incorporates the following prerequisites. We suggest reading through our getting started documentation that cover each of the required items.
Use a Category or Pie Chart
Configure a Grid with the features you find valuable
Add at least 5 components from the toolbox
Each application submitted needs a minimum of 5 screens and a maximum of 10
Each application submitted needs to utilize a theme. You can either select one of the pre-set themes or customize your own
Bonus Points
Add a Reveal Dashboard
Setup App Navigation
Ready to Get Started?
If you want to join in on the fun, start by registering for the App Builder Contest! Once you register, you will receive an email with detailed instructions on how to get started building and designing your app using App Builder.
Registration for this contest has closed
Here's how to enter:
Complete registration form
Start with a free trial of App Builder and begin creating your masterpiece application
Submit your app by November 17 via Twitter , Email or Discord with the shared link directly from App Builder
Our panel of UI/UX experts will go through each application and choose the winning apps
Stay tuned for the winners and webinar date
Judging Criteria
---
Adhere to Guidelines
Your app must include the elements required that were outlined in the contest guidelines
---
Creativity
How imaginative and unique is your app design
---
Ease of Use
Ensure that your app is user-friendly and intuitive
---
Bonus
Utilized additional aspects of the product that were not specifically listed
---
Eligibility and Rules
Registrants can be a designer or developer of any skill level
Contest submissions must meet the criteria that has been outlined
Entries must be original work of applicant
All locations can participate *
*See full terms and conditions
What Can You Create with App Builder?
Ready To Enter the App Builder Contest Today?
Join and compete for a chance to win one of our top prizes.
Enter Contest