High Performance UX for Financial Services with OpenFin
Infragistics delivers the fastest Angular HTML & WPF Data Grids & Data Charts on the Planet. OpenFin OS modernizes financial desktops, enabling instant distribution, strong security and application interoperability.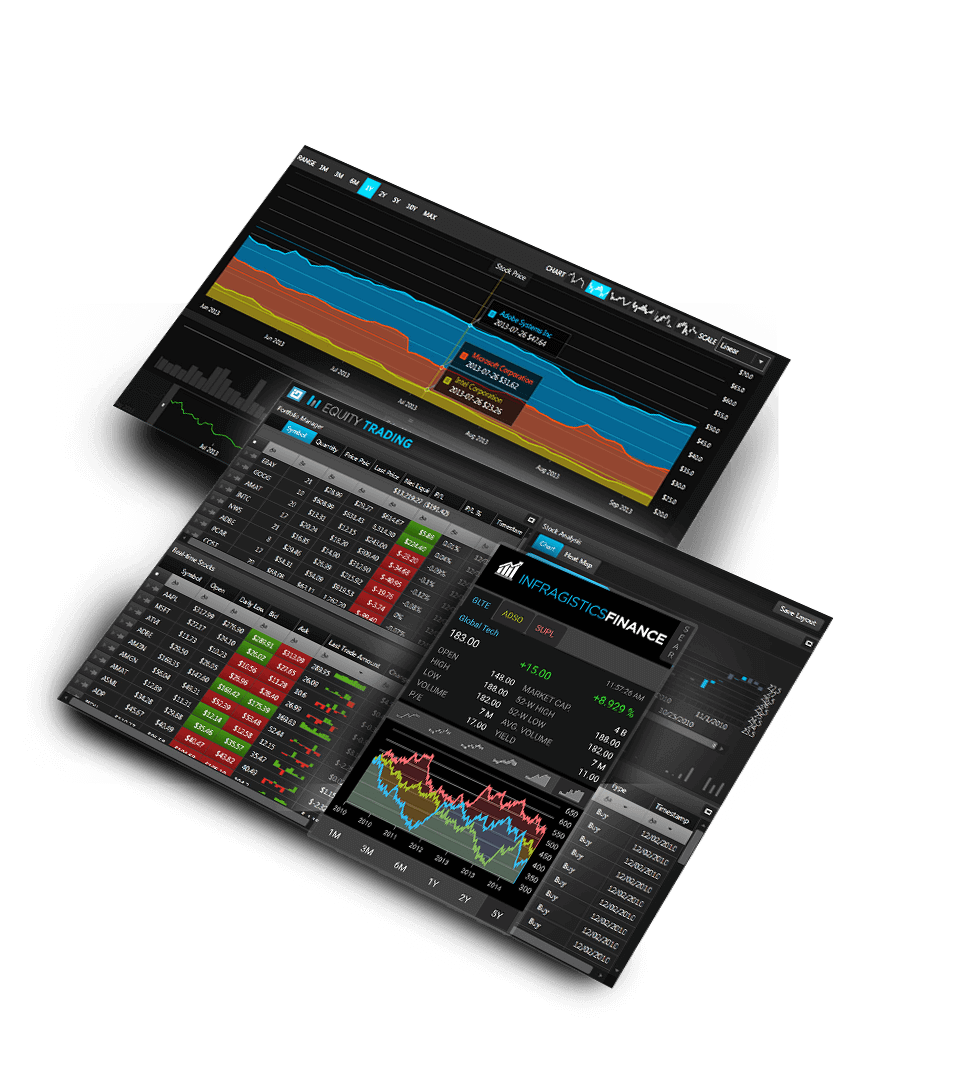 The Fastest Grids and Charts for Capital Markets
With Infragistics providing its 25+ years of best-of- breed, high-performance UI Data Grids and Data Charts, and OpenFin providing the operating layer, financial services app developers can focus on their core business — not on the widget.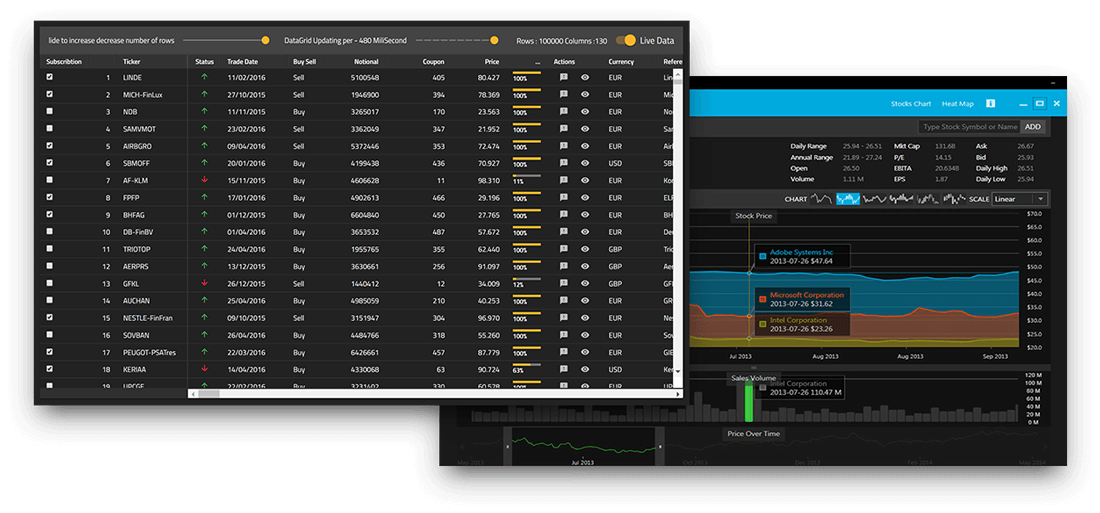 Our Angular and WPF grids with Financial Charting deliver the most modern web and desktop experience for JavaScript/HTML5 and WPF developers.
Virtualized data grids handle real time updates with a snap and Excel-like scrolling performance
Full featured grids with sorting, column pinning, summaries, column resizing, selection, editing, export to Excel & more
Financial Charting (includes Bollinger Bands and Price Channel overlays, over 25 built-in Financial Indicators, 13 Trend Lines, 4 Chart Types & 3 Volume Indicators) all preset in a convenient toolbar with built-in time based filtering.
High-volume, real-time charts for any financial services scenario
At its core, OpenFin is an operating layer that provides easy APIs to allow multiple windows to share information locally. This circumvents the scenario where a web server relays information between windows, allowing for a more secure, performant experience without the latency or potential security risks that comes with a remote publish/subscribe model — issues those in the financial services world want to avoid at all costs.
Watch Infragistics at FinJS London Read our blog here describing our approach for integration OpenFin with Infragistics Angular & WPF toolsets.
Infragistics OpenFin Sessions at FinJS
FinJS NYC - March 19th, 2019 FinJS London - May 2019
FinJS TBD - September 2019 FinJS NYC - October 2019
FinJS London - November 2019
To request a demo or more information about our Angular, HTML & WPF Grids and Data Charts, contact sales at 1 (800) 231-8588 or sales@infragistics.com.