See What You've Been Missing
Step up to the power of SharePlus Enterprise
Drive on-the-spot action with easy to use, secure mobile workspaces and data insights for teams on the go – with or without connectivity.
Experience Infragistics SharePlus Enterprise customized to your work scenario. Sign up to start your 30 day free trial today!
Contact Us 1 (800) 231 8588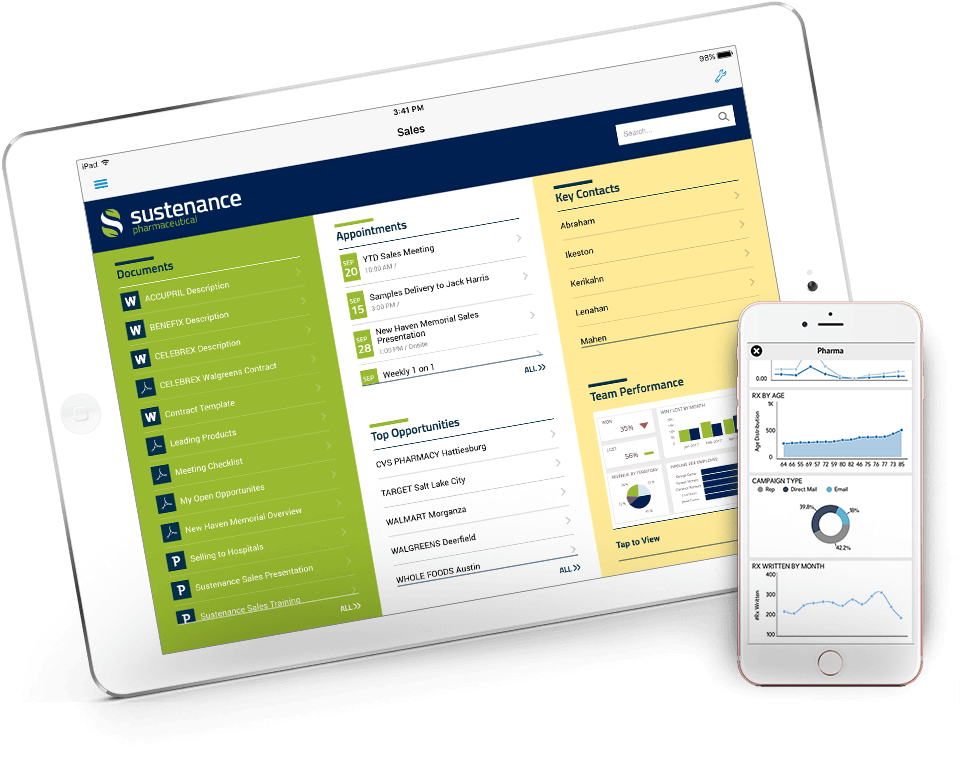 View Product Demo
Set Up Your Free Team Trial
*

Required Field
Teams Achieve More with Content & Data in One Place
Take the office to the field and take action from anywhere you work
Why Go Mobile with SharePlus Enterprise
One Place to Find
Drive mobile workforce performance with universal content access, aggregation, and organization. Search and access files on all popular cloud and on-premise content sources.
One Place to Work
Support mobile collaboration with secure workspaces where teams can document completed tasks, create and share content. Build and share dashboards to monitor and analyze data from multiple sources in real time.
One App to Manage
Use workspace templates and a single administration tool to quickly configure, customize, and deploy your mobile collaboration solution. Leverage pre-integration with MDM providers to enforce security policies.
Transform Your Business with SharePlus Enterprise
Learn how Infragistics SharePlus Enterprise is optimized for your business and mobile teams
Infragistics SharePlus Enterprise
$60.00
per user for a one-year subscription
Instant discovery of content, online or offline. Tailored workspaces for team collaboration. Data visualizations to drive decision making. One app to securely configure, customize, and deploy.
1 (800) 231-8588
Purchase orders available
Industry Leaders Depend on Us
Follow us for the latest news and updates