Survey Report: Top Software Development Challenges for 2022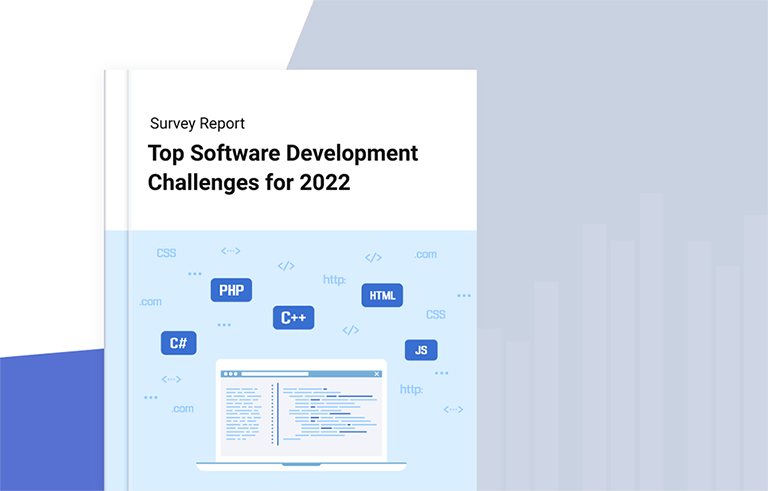 2021 was a year of optimism tempered by uncertainty and challenges for software developers and IT professionals. New products were updated and released and technologies that make developers' lives easier emerged. Despite these positive innovations, software developers encountered a myriad of obstacles in their daily workflow.
To find out what obstacles faced developers in 2021 and reveal their future challenges, we surveyed 2,015 software developers and IT professionals to determine their biggest pain points, challenges, and areas for growth.
The survey examined:
The critical shortage of software developers
Top software skills needed in 2022 and beyond
The rising popularity of business intelligence/data analytics to solve problems and drive decision making
Interest in new technologies such as low code/no code, digital workplaces, design-to-code software
Ways to employ resources to save money and address skills gaps
Expansion and growth plans for 2022
Get the details in this report of how software developers plan to confront these issues and adopt new tools and technologies to expand business in 2022.
Continue Reading
Fill out the form to continue reading.