Webinar: What's New in Infragistics Ultimate 22.2
Event Description
Infragistics Ultimate 22.2 is here and delivers on the promise of helping you build beautiful, high-performance, and modern app experiences faster than ever before! This launch is all about high-speed RAD development with App Builder, and a brand-new set of high-performance Blazor data grids. We have also made updates to our Web Components product with a full suite of the most modern, high-performance grids on the market for the bleeding-edge Web Component developer.  

Join us for this webinar and see:
New Blazor Data Grids: Flat Grid, Tree Grid, Pivot Grid and Hierarchical Grid
Complete feature set of interactive UX features, and full column and row-level virtualization
New Components for Blazor & Web Components
Enhanced charting support, updated layout features, new components, new UX for column configuration in App Builder
Upgraded Chart Features and Capabilities
This webinar is all demos...right from the product development team so you can see first-hand how Ultimate 22.2 will accelerate the development of your next application.
About the presenters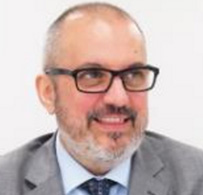 As the Sr. VP of Developer Tools at Infragistics, Jason Beres and his team spearhead the customer-driven, innovative features and functionality throughout all Infragistics' testing, developer and user experience products. Jason works directly with Infragistics customers around the globe to ensure that their needs are met through our products and roadmaps. He is a former Microsoft .NET MVP, and he is the author of several books on software development, covering topics like SQL Server, C#, Visual Basic, Rich Client and Web Development. Jason is a national and international conference speaker and keeps very active in the developer and UX community. You can follow Jason at @jasonberes on Twitter.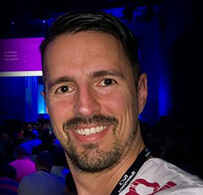 Brian Lagunas boasts many titles to his name besides Senior Product Owner at Infragistics. He's a Microsoft MVP, Xamarin MVP, board member of the Boise Code Camp, speaker, trainer and Pluralsight author.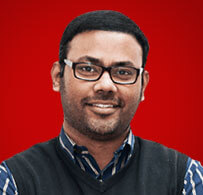 George Abraham is a prototyping process maven as our Senior Product Manager. He believes design fuses art and science to discover the right trade-offs, and great user experiences don't happen by accident.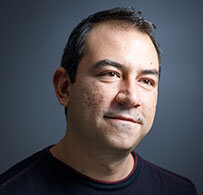 Konstantin Dinev leads the charge of Web Tools at Infragistics as the Manager of Product Development. Besides being a Software Developer, Konstantin is a technology enthusiast and a gamer during his free time.