Webinar: Create Enterprise Angular Apps With Ignite UI
Event Description
NOTE: This webinar occurs an April 20th at 11:00 AM - 12:00 PM (India, UTC+5:30).
Angular is one of the most popular frameworks to use when creating powerful single-page web and mobile applications with a set of rich features. However, when it comes to creating enterprise-level apps, there are many other aspects you need to keep in mind at the UI level from working with millions of records to rendering large volumes of data for your grids or charts.
Dhananjay Kumar, Product Evangelist, will present how to create enterprise Angular apps utilizing Infragistics' Ignite UI for Angular, a material-based library, which helps to create high performing enterprise web applications faster than ever before.
In this webinar, you'll learn:
Our newest Ignite UI CLI and how to use it
How to add Ignite UI in existing Angular projects
How to create high performing grids with features including sorting and paging with virtualization enabled
More about this event
About the presenter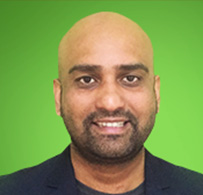 DJ Kumar
Dhananjay Kumar works as a Developer Evangelist for Infragistics, specializing in JavaScript and Angular. He is an eight-time Microsoft MVP. You can reach him on Twitter at @debug_mode.