Webinar: Prototyping for Non-Designers: How To Avoid UI Reworking
Event Description
NOTE: This webinar occurs on May 16th from 2:00 PM - 3:00 PM JST (GMT+9)
Have you experienced reworking for UIs because your customers or end users didn't like them at all? Are you looking for ways to increase your user satisfaction for your applications? Do you understand the importance of prototyping, but don't have a designer or a dedicated team to focus on these initiatives?
With Indigo Studio, Infragistics' UX prototyping solution, you can create better prototypes without writing a single line of code rather than using Microsoft PowerPoint or Excel.
In this webinar, Daizen Ikehara, our Product Marketing Manager from Infragistics' Japan Office with a developer background, will present how to get started with Indigo Studio for non-designers. You can start with screenshots for existing applications and validate the design or create advanced prototypes.
In this webinar, you'll learn:
The basics of prototyping
How to create interactive prototypes with Indigo Studio
How to validate prototypes through indigodesigned.com
This webinar is best for:
Developers looking for ways to reduce UI reworking
Developers interested in prototyping
Developers looking to validate their UI designs with others
Technical Level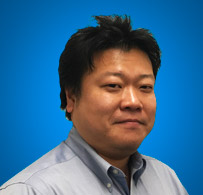 About the presenter
Daizen joined Infragistics Japan in 2007 as a .NET Developer. He leads marketing activities for Japan and the APAC region, evangelizing Infragistics products and UI technologies like XAML, HTML5/JavaScript to local developers.