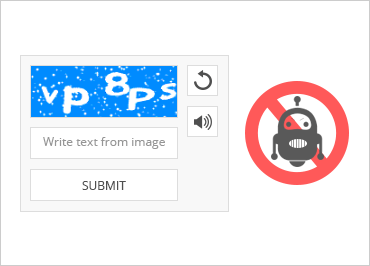 ASP.NET Captcha
Protect your web applications against automated spam with our highly configurable Captcha. Easy on people, tough on bots!
DOWNLOAD ASP.NET Samples
---
Wide Range of Security Options
Multiple challenge modes include: distorted dictionary-generated images, math-type challenges, question-and-answer challenges, and image recognition challenges.

---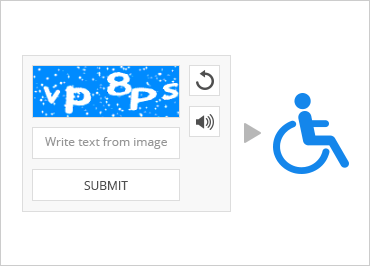 Accessibility Support
WebCaptcha is fully keyboard accessible and offers both support to regenerate hard-to-read images and audio support for reading challenge text aloud.