ASP.NET Date Picker
Make finding a date simple using an ASP.NET AJAX date picker control. Users can easily choose a date from a dropdown month calendar or enter a formatted date into its editable field.
DOWNLOAD ASP.NET Samples
---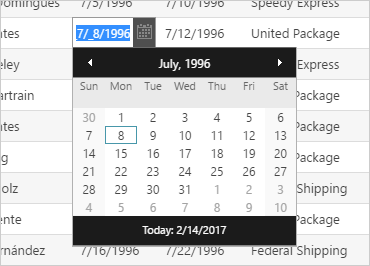 Editor Provider
Use it as an editor provider for the WebDataGrid or WebHiearchicalDataGrid controls.
---

Localization
Full localization support of month and day texts is ideal for applications that must be supported internationally.
---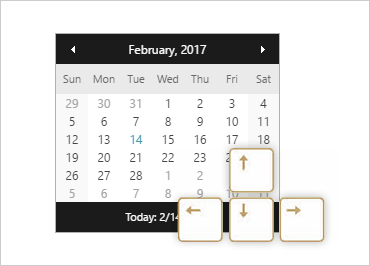 Data Entry
Keyboard and mouse navigation schemes similar to Windows 7provide a familiar calendar interaction framework.