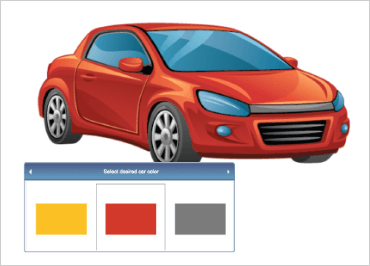 ASP.NET Image Viewer
Add image display and browsing capabilities into your web applications quickly and easily using horizontal or vertical image strips that users can smoothly scroll or drag.
DOWNLOAD ASP.NET Samples
---
Better Visuals
Ensure the best visuals for your site audience. Display list items using images with activation, selection, and navigation capabilities.

---
Scrolling Animation
Animations and continuous scrolling (using mouse drag or scroll buttons) make the user experience very smooth.

---
Image Orientation
Horizontal and vertical orientation support makes blends with your page designs and overall experience.