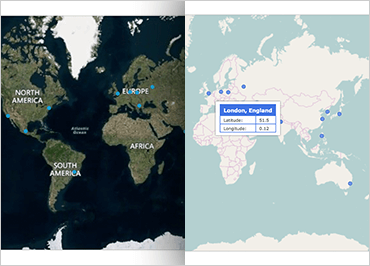 Ignite UI Geographic Map
The Ignite UI Map component brings the ability to visualize geographic data to your application. It can render data sets consisting of many geographic locations in shapes of markers, lines, polygons or even interactive bitmaps. The Map component includes the ability to overlay multiple map layers with geographic data (including data from providers like Bing and Open Street), enabling you to mark specific geographic locations and display information using custom markers and colors.
View Sample
---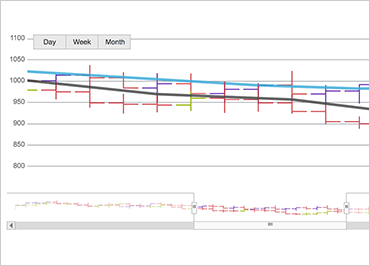 Ignite UI Zoombar
Ignite UI's data visualizations support large amounts of data. But sometimes, users just want to focus on a small part of that data. With Ignite UI's Zoombar component, you can give your users the ability to zoom in and pan over their data. And like all of Ignite UI's data visualization tools, the Zoombar is fast and smooth, even with large amounts of data.
View Sample