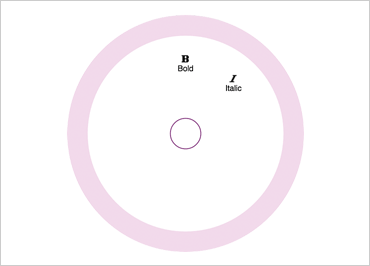 Ignite UI Radial Menu
Inspired by the Microsoft OneNote radial menu, the Ignite UI Radial Menu provides a circular menu that orients commands around the cursor (or tap area) rather than exposing a series of nested drop downs. Most commonly used as a context menu, the radial menu allows you to drill down into related sub-menu items with the ability to quickly navigate back to the main level menu item.
View Sample
---
Button and Color Styling
The Ignite UI radial menu features the ability to expose custom buttons and color items in the menu. These customizations allow you to make it easy for you to style the menu and provide quick access to color pickers.
View Sample