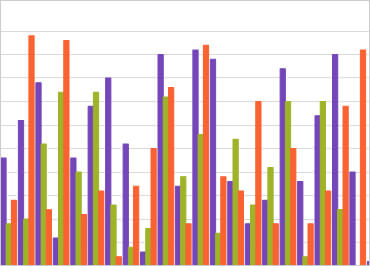 Windows Forms Category Chart
Built with the power of the industry's best data chart, the lightweight Category Chart is easy to configure using a simple and intuitive API. Automate your chart type selection, labeling, and more for faster data visualization — no coding required.
Download Windows Forms Samples
---
Easy Data Binding
Bind a data collection or a collection of collections; the chart will analyze your data and automatically choose the best series, look and feel to represent it.
---
Smart Data Adapter Chooses the Best Chart Type
The smart Data Adapter automatically renders the appropriate visualization based on your data set or choose from a variety of types including Line, Area, Column, Point, Spline, Waterfall, and more.