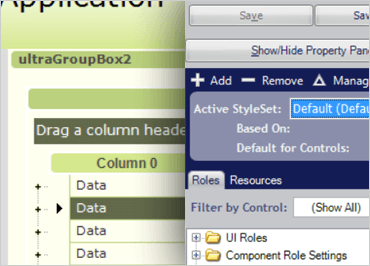 Windows Forms AppStylist®
Not only do we ship common styles for Windows, Office, and dozens of custom styles, but you can also use AppStylist®, a stand-alone application that lets designers and developers create and edit any style with ease. AppStylist® styles every detail of your application with a familiar UI.
Download Windows Forms Samples
---
Canvas
Your current style dynamically updates whenever you change the style's settings.

---
Style Explorer
Select styles that to modify and change those styles based on the role they will play in either a user interface or as an individual component.

---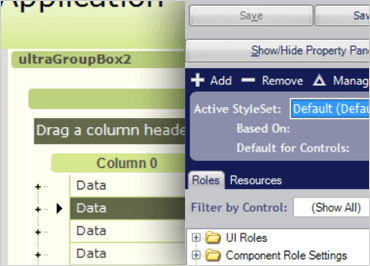 Properties
This section will be where most of your design efforts will take place; it's the core section for changing the look and feel of different states.
---
Office-Inspired Infragistics Style Libraries
With updated Infragistics Style Libraries, you can easily create familiar interfaces that will impress your users. Turn your application into a Microsoft® Excel® 2013 look-alike by using the new Excel 2013 ISL. Or build an easy-to-understand Microsoft Outlook®-style interface with the new Outlook 2013 ISL. Both are in white, light gray, and dark gray themes.