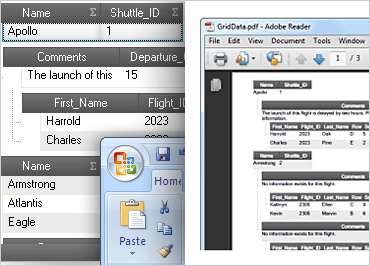 Windows Forms Grid Excel Exporter
Go from our WinGrid to a Microsoft Excel spreadsheet in one click with this convenient exporter control. Export row data, headers, and summaries to .XLS and .XLSX file formats.
---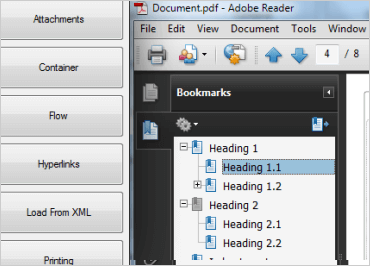 Instant Exports
Export WinGrid data to Excel with as little as one method call.
View Sample
---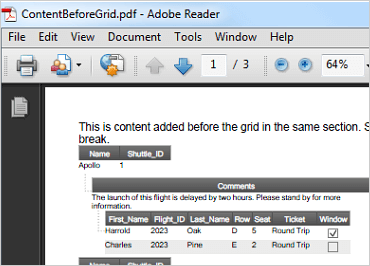 Event-Driven Export Control
WinGridExcelExporter events allow customization of exported data before any row, column, or cell is written to the worksheet.
View Sample
---
High Fidelity
WinGridExcelExporter replicates the WinGrid data presentation using comparable Excel formatting features, such as using row grouping, to create a nested, hierarchical view on normally flat 2-dimensional worksheets. (CardView is not supported.)

View Sample
---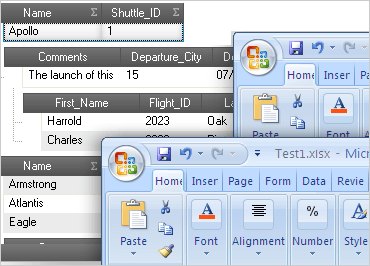 Compatibility
The export engine writes .XLS files in the BIFF8 file format compatible with Microsoft Excel 97 and later, and .XLSX/.XLSM* files compatible with Microsoft Excel 2007 and later, enabling you to share spreadsheets with a worldwide audience of users.
View Sample
---
Seamless Formula Translation
WinCalcManager formulas in the WinGrid can be automatically converted into the equivalent Excel function (i.e., [Price]+[SalesTax] exports as =SUM(A1:A2)).

View Sample
---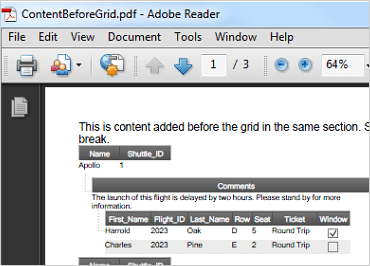 100% Managed Code
The export engine runs without unmanaged code access security permission.