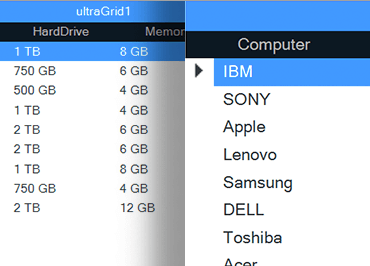 Windows Forms - Zoom Panel
For durable mobile devices running Windows, the Zoom capability gives users a clearer view of dense data on a mobile device. The Zoom Panel acts as a container control, which allows the user to zoom into its contents and then scroll through the zoomed contents.
Download Windows Forms Samples
---
Make Your UI More Accessible
Let your users determine their preferred control size for optimal interaction. Whether you want one zoom-capable grid or an entire zoom-capable UI, the Zoom Panel opens the door to greater user accessibility.