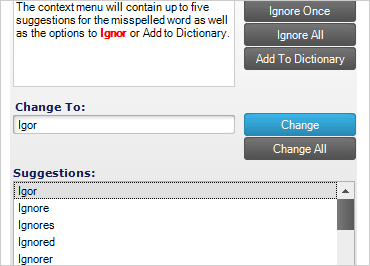 Windows Forms Spell Checker Control
Spell-check textual content with a style-able dialog that features suggested corrections and the ability to attach to any application. Spell Checker includes support for nine languages and their included dictionary files.
Download Windows Forms Samples
---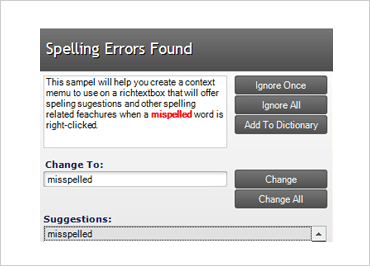 Spell Checker Dialog
The end user can view the misspelled words and a list of suggested corrections.
---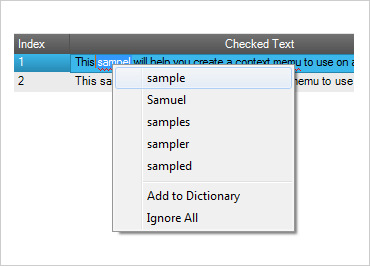 Custom Dictionary Support
Add words to the custom or user-defined dictionaries.
---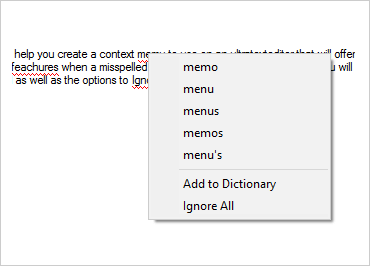 Context Menu
Easily create a right-click context menu to display a list of suggested corrections.