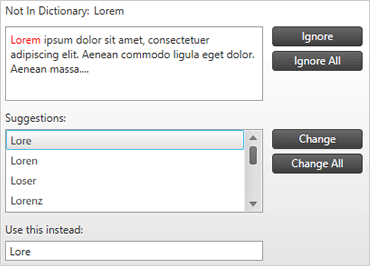 WPF Spell Checker
WPF Spell Checker's spelling correction user interface helps the user spell with confidence in 9 languages.
DOWNLOAD WPF Samples
---
Multi-Lingual
Spell Checker offers multiple languages and dialects: Dutch, English (American, Australian, British, and Canadian), French, German, Spanish, Portuguese.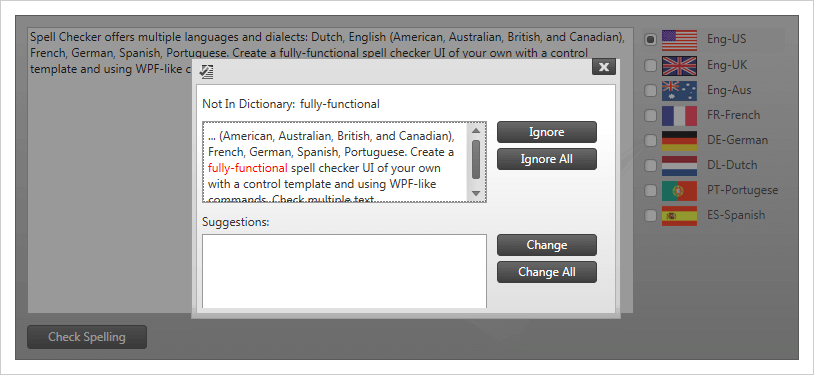 ---
Customizable Dialog
Create a fully-functional spell checker UI of your own with a control template and using WPF-like commands.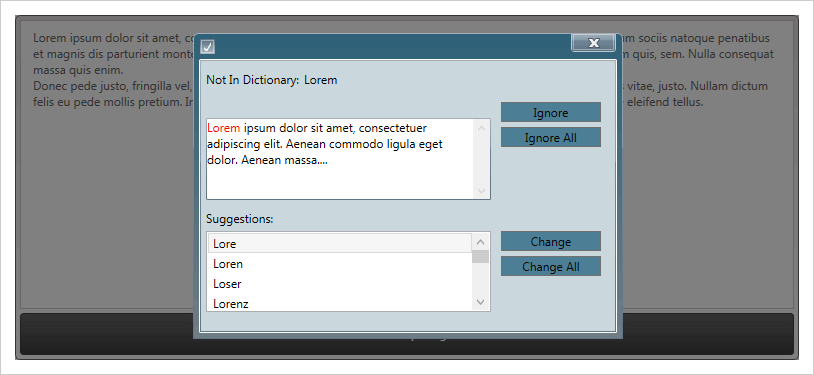 ---
Multiple Input Sources
Check multiple text input controls with a single spell checker control.