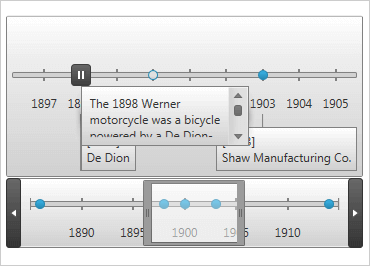 WPF Zoombar
A virtual magnifying glass for WPF application users, xamZoombar embeds itself into charts and timelines so the user can zoom in, zoom out, and pan their view of the data from side to side.
DOWNLOAD WPF Samples
---
Intuitive Scrolling & Zooming
Dynamically change scale and scroll through ranges of data from regions on a chart to intervals along a timeline.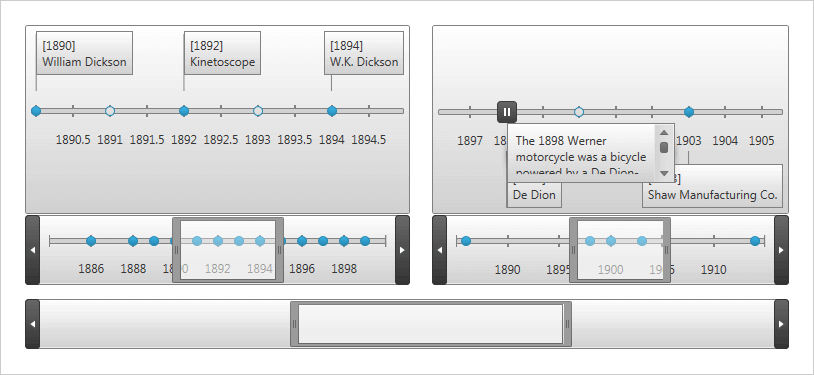 ---
Multiple Orientations
Display vertically or horizontally and, in WPF controls like the xamDataChart™, integrate directly into the scrollbars.

---
Panning & Zooming
Users can adjust the display scale by dragging the edges of the thumb pad to either make the current display cover a larger range (zoom out) or a smaller range (zoom in).