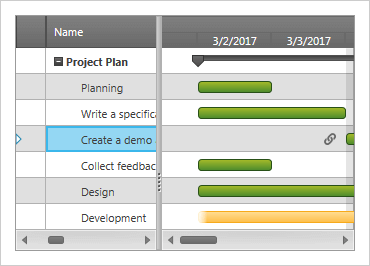 WPF Gantt View
Gantt delivers a Microsoft® Project®-style user experience and best-in-class support for presenting key schedule management concepts like tasks, sub-tasks, dependencies, deadlines, milestones, and more to your users.
DOWNLOAD WPF Samples
---
Best User Experience
Deliver a Project-style user experience with the composite tabular/timeline view of schedule management data that's proven successful for managing time, tasks, and workflow.
---
Manage Tasks
Data bind to task and project information and empower your users to add, edit, and delete tasks interactively within the user interface.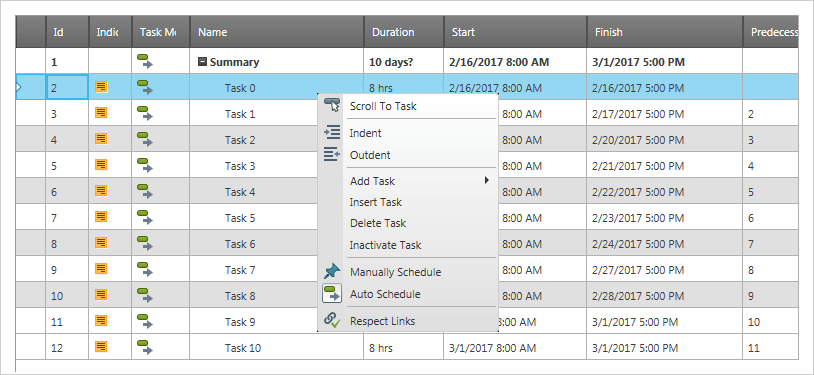 ---
Chart View
Render Gantt charts to visualize complex project schedules with flexible timescales, convenient drag-and-drop updates to tasks, milestones, deadlines, summary tasks, and more.

---
Grid View
Work interactively by sorting and sifting through task data such as task name, start and finish dates, percent complete, resources, and more, for further analysis.

---
Constraints
Link tasks with dependencies and enforce constraints within the user interface such as As Soon As/As Late As Possible and others. All tasks automatically update to comply.