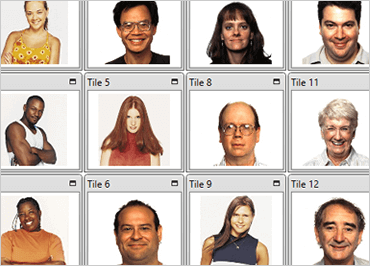 WPF Tile Manager
Configure the layout fully by enabling the moving and resizing of tiles and changing the state of the tiles at run time.
DOWNLOAD WPF Samples
---
Tile Layout
Arrange tiles explicitly in regimented columns and rows (as in a Grid panel), span multiple columns and rows, or display them as a data-bound Items Control that automatically creates a series of tiles.

---
Drag and Drop
Supports the dragging and rearranging of tiles.

---
State-Based Customization
Define different item templates and size constraints to your tiles and have them automatically applied when the state changes between minimized, minimized expanded, normal, and maximized.

---
Tile Resizing
Supports the dynamic resizing of tiles with resizing indicators.

---
Animated
Built-in or custom-provided animations can play during state transitions of tiles.

---
Save/Load Layout
Save changes your users have made to the layout at run-time, and restore them later.