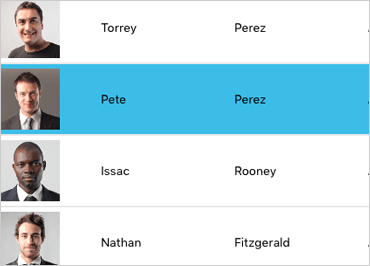 iOS Grid View Layouts
You can display your tabular data, but what if you want to make your application really stand out from the crowd? With the IGGridView, you can take your flat data source and connect it to one of our many data source helpers, or create your own custom layouts. Customize everything from the content within cells to the addition of customer interactions. Swap your vertical scrolling grid for a horizontal one, or build a custom image viewer with just a few lines of code.
View Samples
---
Features
Over 40 Series Types
Data Source Helpers
Support for sections
Create Custom Cells
Fixed Columns
Theming
---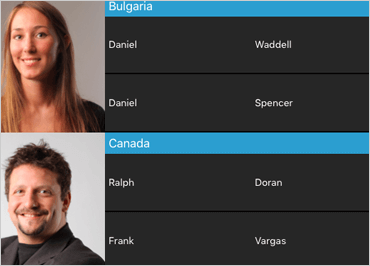 iOS Grid View Data Presentation
IGGridView is all about laying out your data, but we didn't sacrifice the core functionality that makes a grid a grid. With the built in DataSourceHelpers, just connect your array of data and you're done.
View Samples
---
Features
Sorting
Filtering
Grouping
Editing
Cell/Column/Row Deletion
Cell/Column Row Insertion
---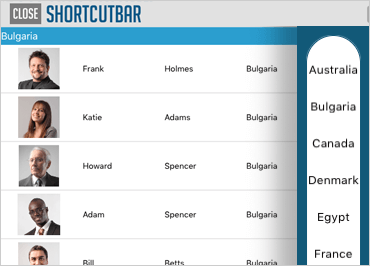 iOS Grid View Navigation
Lots of data? No Problem! The IGGridView follows standard navigation for the iOS platform with a customizable shortcut bar to easily traverse any amount of data you may submit. Use the native Context Menu and present custom menus on any cell in the grid.
View Samples
---
Features
Shortcutbar
Context Menu
Sections
Section Column
---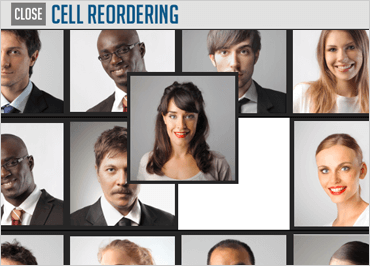 iOS Grid View Interactions
Use any of the built -in interactions, from a sliding row that reveals content to the ability of users to pull down a refresh, to really make your application pop.
View Samples
---
Features
Slide Row
Column/Row/Cell Reordering
Infinite Scrolling
Pull Down to Reload
Column Resizing