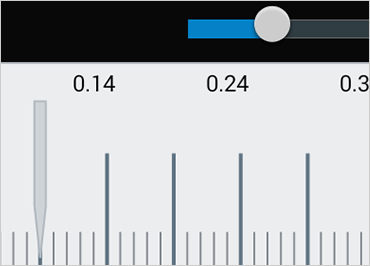 Linear Gauge
Make your data visualizations and dashboards more engaging with a Linear Gauge that shows off KPIs with rich style and interactivity. The gauges are powerful, easy to use, and highly-configurable to present an endless variety of dashboards.
---
Configurable Scale
The Linear Gauge control lets you control the start and end positions of the scale, major and minor tick marks, labels, and color ranges.

---
Customizable Needles
Easily configure various attributes of the needle, including color, length, shape. Use one of the predefined shapes or create one of your own.

---
Configurable Orientation
Switch between horizontal and vertical orientation easily.